Changing Your Mac's Desktop Background
It's very easy to change the desktop image — or "wallpaper" — of your Mac. Choose one of the beautiful backgrounds that come with every Mac, or use one of your own photos as a background.
To get started, go to the Apple menu in the top left corner of your Mac's screen. From the menu, choose "System Preferences". A new window appears with lots of different icons. Click the one that says "Desktop and Screen Saver".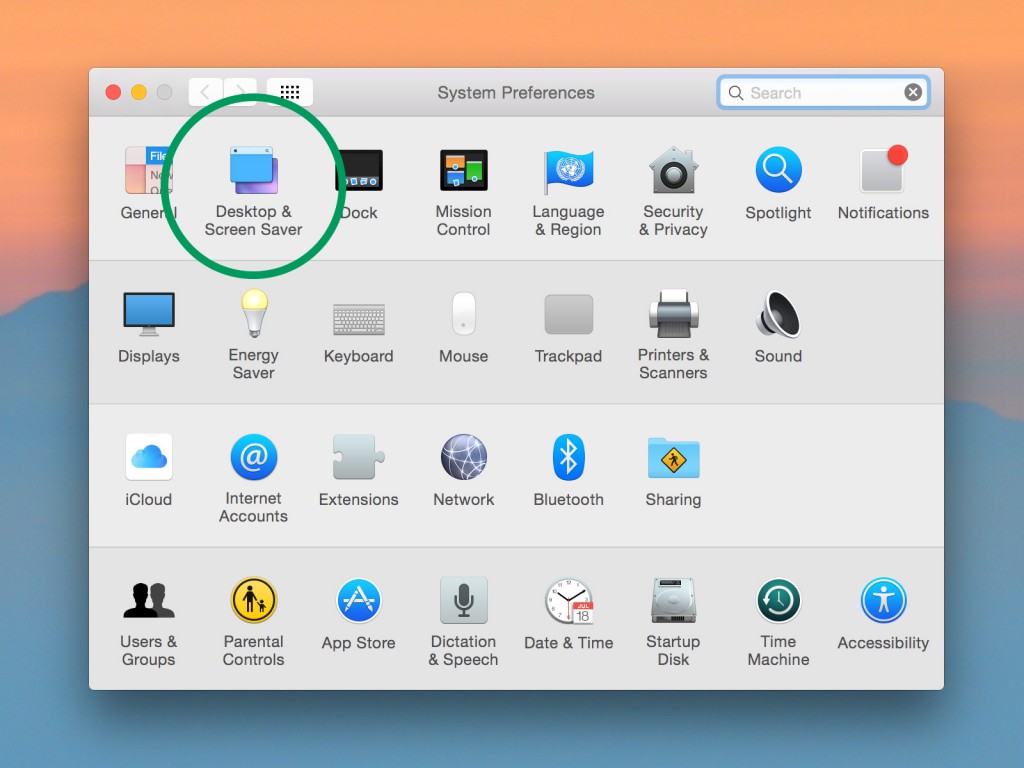 A new window appears. It has two "tabs". Make sure that the one called "Desktop" is selected.

No you will see a full list of all the background images that are already on your Mac. These have been specially selected to look great on your Mac screens. Just click one to choose it as your background.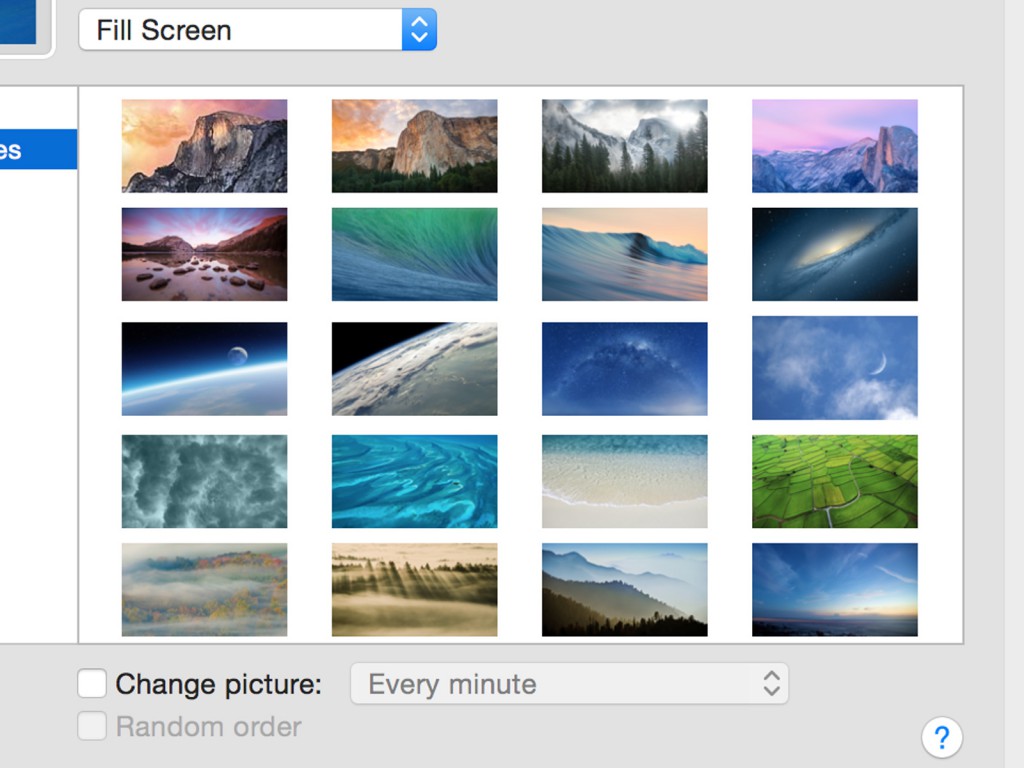 If you like, you can of course choose your own background image. In the bottom left corner of the System Preferences window, click the plus symbol. Now, find the image on your hard drive that you would like to use. Select it and press "choose". That's it – that photo is now your background.
When you're done, just press the red dot in the top left corner of the window to close System Preferences and continue to use your Mac.